Website: www.marcderegt.nl
E-mail: info@marcderegt.nl
Telephone:+31(0)113 22 11 22
Fax: +31 (0) 113 219202
Address: Vlasmarkt 10
4461 CW Goes
Netherlands
Working from a profound awareness that the world around us is love,
searching for wonderment which is always so self-evident,
listening intuitively for the atmosphere someone brings with them
and for the story a gemstone may tell;
forging, sawing, drilling, heating, filing, sanding, polishing;
in short, working with love.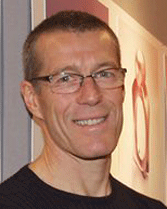 2 rings 'Harmonie special' in 14K red gold,
mounted with an ice flower cut diamond.
18K red gold ring 'Harmonie special'
with Golden Southsea Pearl.
18K yellow gold ring '3=1'
with yellow brilliant cut diamonds =1 carat.
18K yellow gold ring and bracelet '3=1' ring
18K white gold ring, forged '2u',
with pink sapphire 3.6ct.